Current Events
Act Aeon
12 November – 3 December 2021
A collection of paintings and drawings by Franco Navarro exploring the moral side of ancient myths. What happens when humans meddle (as they often did) with Earth and Mother Nature? How do we today play out our often inconsistent relationship with our surroundings? Dedicated to Actaeon the hunter, we witness the terrible punishment meted out to unthinking individuals.
Please read our Covid measures below.
Detail of Sipriotes, Oil on Canvas, 2020
Emvin Cremona: Christmas Designs
1 December – 3 January 2022
The first nativity scene was set up in 1223 by St. Francis of Assisi to make the extraordinary experience of the first Christmas accessible to ordinary people. This Christmas we've gathered our top nativity scenes from original artworks by philatelic designer Emvin Cremona and exhibited them together in a single gallery. Full of colour and symbolism, the selection is a feast for the eyes. Open for the month of December only.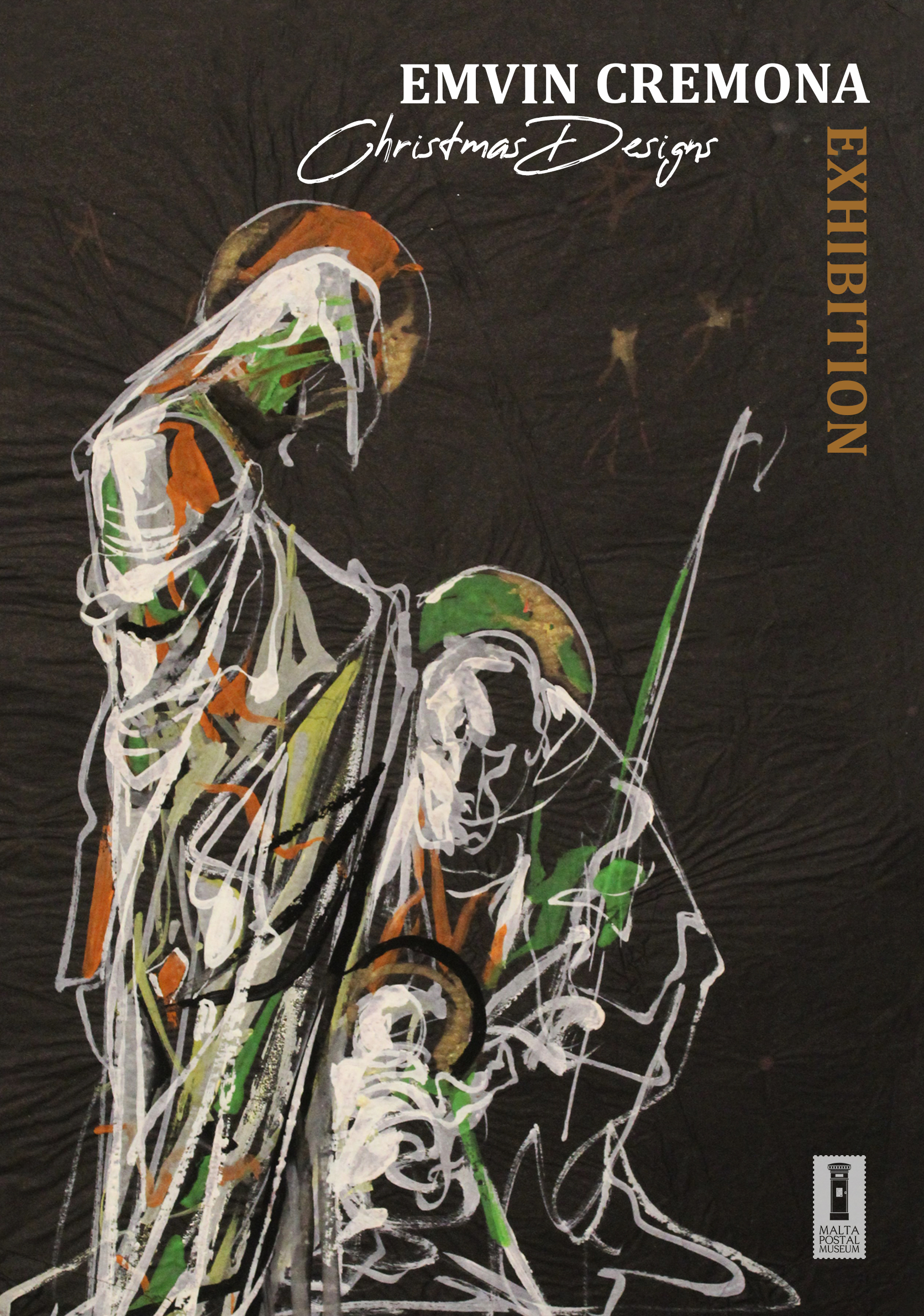 Breathe
10 December – 6 January 2022
Breathe is Anna Nightingale's collection of new paintings, exploring the possibilities of starting over, second chances and life's lessons heard learned. Based between Gozo and Luxembourg, she returns with a selection of luminous canvasses where with her hallmark lightness, elegance and originality she transcends time and space through the painterly re-writing of a very personal story.